ASA-15 PROMOTIONAL GIFT SETS
Highlights:
This corporate gift set Contains total of 5 Products packed in a white gift box are stylish better presentation.
AN-01 : A5 Size PU Notebook Black
PP-06 : Plastic Pen with Stylus
ATG-01 : Mug
ACB-12 : Flexible 3 in 1 USB Charging Cable
AD-02 : Universal Travel Adapter
Related products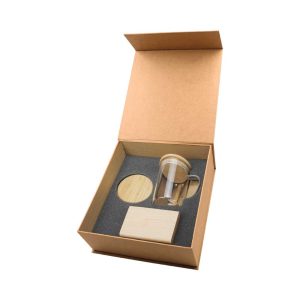 Highlights:
Eco-Friendly Gift Sets GS-35: Contains 3 products as listed beside. packed in a cardboard gift box with a cushion inside for product protection and better presentation.
Product Combination
JU-WCP-BR: Bamboo Wireless Charger
TM-031: Travel Cup with Bamboo Lid with Spoon.
CLK-16-BM: Triangular Wooden Desk Clock.