AF-003 STYLUS PEN USB FLASH DRIVE
Highlights:
Pen with USB Pen drive is one of the most premium product for Corporate gifts. In which you can carry your digital data along with writing instrument. Some pen with pen drive contains stylus which can used for smart phones as well as tablets and touch screen laptops. Some pen with usb flash drives comes with laser light which can be used to project or highlight things in conference & best product for conference gifts. Pen USB Stylus USB that serves as both pen USB pen drive to transfer data and to write. With such pens, you can connect to the Windows PC and for the MAC books with IOS as well.
Available Capacity: 4|8|16|32|64GB|
Related products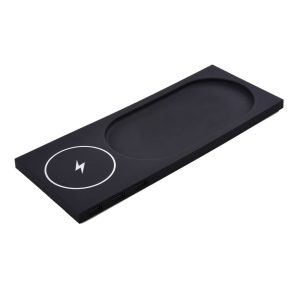 Highlights:
Cergy is the perfect item for on your desk or table! The light up logo area on the front allows for a large logo space with great visibility making it a perfect gift. This trendy desk organizer allows you to keep your desk tidy and charge your phone without any wires. Including 100 cm micro USB cable to connect the charger to a power source. 5W wireless charging. Input DC 5V/ 1.5A. Output: 5V/800mA.